Podcast Audio Version

They say that we are the sum total of our past experience. If true, then we are in a sense prisoners with little hope for early release. We are stuck to suffer in a world of mediocrity, trapped by the dictates of our experiences. 

I don't mean to sound like a pessimist but when compared to the beauty of realizing that there is a choice to live from a higher view and opinion. A view and perception that comes from God himself about the possibility, hope, and magnificence all else becomes dark and moot.

In this episode, we explore the power that is in the gospel message and its ability to save humanity from itself. It is the Gospel message once presented and believed that will unveil the Righteousness of God.
It establishes the fact that you are created in His image and likeness
It establishes that God made me his son and daughter and I am loved perfectly in every way!
It establishes that I am a join-heir with Jesus – and that I can have security and peace
It establishes that I am a king, a priest – My life and words have power!
__
Like this episode? Give us a thumbs up and subscribe.
Visit http://www.GraceOnFire.net with Scott Johnson or subscribe at iTunes https://graceonfire.net/go/itunes/  and listen to our podcast.
Download my free gift: STOP LOSING, START WINNING
http://graceonfire.net/winning
#graceonfire
#graceempoweredliving
Dear Friends,
If you would like to support our ministry on a monthly basis, you can partner with us for any size gift monthly. Just click the "Donate Button" and check the box that says"Make this a monthly donation" or, you can bless us with a one-time gift. Together, we can help the world discover how much God loves them.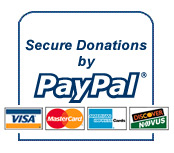 __