Podcast Audio Version

UNLOCK THE TREASURE WITHIN YOU!

Imagine discovering a secret that has been hidden since the beginning of time. A secret that has now available to all who will hear.

It is a discovery that opens the door to every desire and hope you have ever had and is the answer to your life's quest.

In this episode, we challenge many sacred cows that stop us from understanding what is freely ours in Christ.

You will be challenged to think differently about yourself for the first time in your life.

Your identity and self-concept will either come from old concepts and beliefs of the past or will come from your true identity as a new creation (II. Cor. 5:17​) in Christ.

Embracing all that is ours in Christ makes you a full participant in all that is in Christ. We are told that the gospel message is the power of God unto salvation.

Salvation represents all that God desires for you to experience in this life presently.

To protect, keep alive, preserve life, deliver, heal, be made whole! (Romans 1:16​) In this episode, you will discover exactly how does this happens and how you can experience these great promises of God in your life.

__

Like this episode? Give us a thumbs up and subscribe.

Visit http://www.GraceOnFire.net with Scott Johnson or subscribe at iTunes https://graceonfire.net/go/itunes/ and listen to our podcast.

Download my free gift: STOP LOSING, START WINNING
http://graceonfire.net/winning

#graceonfire
#graceempoweredliving

Dear Friends,

If you would like to support our ministry on a monthly basis, you can partner with us for any size gift monthly. Just click the "Donate Button" and check the box that says"Make this a monthly donation" or, you can bless us with a one-time gift. Together, we can help the world discover how much God loves them.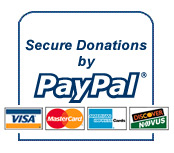 __