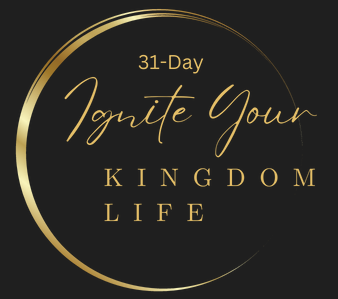 Want to Make a Kingdom Difference With Your Personal Plan and Make a Living Doing What You Love?
Pieter was born and raised in South Africa. He came to know the Lord Jesus Christ at the age of twenty three. Between 1987 and 2001, Pieter planted several churches in South Africa and traveled to many countries, preaching the Gospel.
In 2002, the Lord called Pieter to North America, and from there he was called to reach out to the nations with the Good News of the Kingdom. Today, Pieter and his wife Kathy, live near Tulsa, Oklahoma. They founded Pieter Swart Ministries in 2020, which is a traveling ministry.
Pieter and Kathy preach the Gospel of Grace and flow in the gifts of the Spirit. Through their teachings, many are getting a better understanding of how to receive the benefits that we have in Christ Jesus.
Look At What We Are Giving Away This Week!
I am excited to tell you about our giveaway this week. First of all, thank you for being a part of our 31-Day Ignite Your Kingdom Life Challenge.

This Friday I will be giving away one 3-Day get-a-away vacation. To enter you must be on our 31-Day challenge at least 4 times this week. On Friday we will hold the drawing.

This certificate can be used towards a stay at a top-rated resort or hotel of your choice, but please note that it does not include airfare, and NO TIMESHARE PRESENTATION INVOLVED. You will be responsible for paying the taxes, fees, and any resort fees associated with the stay.

Remember, to qualify, all you have to do is be on the 31-day challenge 4xs. Don't miss out on this opportunity to take a well-deserved vacation.