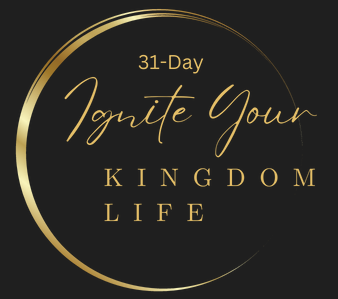 Want to Make a Kingdom Difference With Your Personal Plan and Make a Living Doing What You Love?
Day 16 Nicholas Larson
Nick's Story: My dad was a Rhema graduate, and I grew up in Word of Faith churches. I love my roots and as a kid loved seeing God work through gifts and miracles, especially prophesy and words of wisdom. I knew from around the time I was 10 that I was going to be in ministry in some way.
I learned how to play the bass guitar at 12 and spent the next 15 years or so serving on worship teams wherever we went to church. I moved to Fargo when I was 21 and served at a Rhema church there for over 7 years. I helped with worship, children's, and young adult ministry. In 2013,
I listened to a sermon by Andrew Wommack that rocked my belief system and challenged me to really study and seek God about why I believed what I did. I spent a year in Colorado at Charis Bible College and was ordained in 2014 by Pastor Lawson Perdue at Charis Christian Center. I moved to Sioux Falls where I pastored Grace and Truth for a little over two years. I went through some personal challenges and took a break from pastoring for about a year before moving to Minneapolis. In 2019, I began helping Pastors Pieter and Kathy, (who happen to be my mom and stepdad) at One Life. I served with them on the worship team and eventually stepped into the role of associate pastor.
In 2022 we stepped into the role of senior pastors. Our desire is to minister to the Father-heart of God and see people personally and practically experience and enjoy what it is to be One with Him. We believe church is supposed to look like family: family is fun and messy and challenges each other to grow in Love just as we are loved by Father God.

Look At What We Are Giving Away This Week!
I am excited to tell you about our giveaway this week. First of all, thank you for being a part of our 31-Day Ignite Your Kingdom Life Challenge.
This Friday I will be giving away one 3-Day get-a-away vacation. To enter you must be on our 31-Day challenge at least 4 times this week. On Friday we will hold the drawing.
This certificate can be used towards a stay at a top-rated resort or hotel of your choice, but please note that it does not include airfare, and NO TIMESHARE PRESENTATION INVOLVED. You will be responsible for paying the taxes, fees, and any resort fees associated with the stay.
Remember, to qualify, all you have to do is be on the 31-day challenge 4xs. Don't miss out on this opportunity to take a well-deserved vacation.